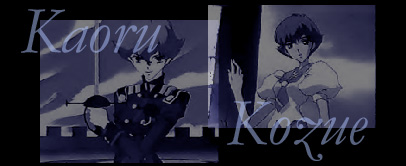 Oh it's so fun toying with the boys :::snicker:::



Don't piss me off! I'll push you down the stairs if you do! Mwa ha haaa!


~_~ Kozue-chan...how many times must I tell you! Don't run around here trying to be kinky!



Hmmm....who should I flirt with today?


Time to kick some @$$!!!